The Ezra
Foundation
The Ezra Foundation exists to encourage and facilitate
the serious study of the Word of God by producing resources that promote a biblical understanding of Israel in the plan of God.
Subscribe to the Ezra Foundation newsletter for regular updates on events, speaking engagements. conferences and more.
Should you wish to invite someone to speak at an event please get in touch using the form below.
I'm a paragraph. Click here to add your own text and edit me. It's easy. Just click "Edit Text" or double click me to add your own content and make changes to the font. I'm a great place for you to tell a story and let your users know a little more about you.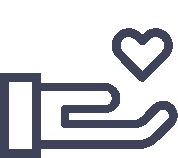 "For Ezra had set his heart to

STUDY

the law of the Lord and to

PRACTICE

it, and to

TEACH

His statutes and ordinances in Israel"